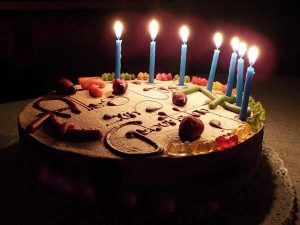 Birthdays are days set aside to reminisce the birth of a person, family, friend, colleague, boss, boyfriend and girlfriend. Birthdays are so special to the celebrant and pulling-up birthday surprises adds a whole lot of spice with a lot of beautiful moments to remember.
In this piece, we will get to find out why birthday surprises? What people like about it and popular vendors near you that can help you pull-up a birthday surprise for your loved one.
WHY BIRTHDAY SURPRISES?
Not everyone gets to celebrate their birthday every year, in fact, some persons do not know what it feels like to celebrate a birthday because they have never really had one.
Birthday surprises serve as reminders to the celebrant to let them know how special and important they are. Apart from reminiscing the birth of someone, birthday surprises increase the ties between two or more persons.
It goes beyond giving you the sweet cool feeling of being loved and receiving different gift packages to letting you know that you are a family.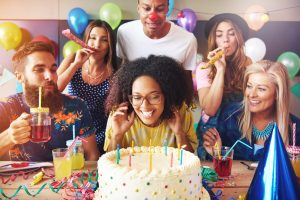 WHAT PEOPLE LIKE ABOUT BIRTHDAY SURPRISES
For the years I have lived on earth, not that I am aged though lol, I have never come across anybody who thinks it's absurd to celebrate one's birthday.
To add up, this day is so special to people and there are a whole lot of things people like about it. Which explains the reason why a loved one, family, friend, boss or colleague can go extra mile to put a smile on the celebrant's face.
From receiving different gift packages, depending on the type of birthday surprise, you can never match up the feeling of having everyone you love around you on your special day with anything in the world. Or is it the solemn moment you spend with candles lit everywhere and a good meal sitting right in front of you while you stare at that special person, lol.
POPULAR VENDORS FOR BIRTHDAY SURPRISES
It doesn't just end at having the willingness to do anything for your loved one on their birthday, but knowing the right thing to do. This is where your creativity for a good birthday surprise come to play.
Birthday tricks can be so difficult to pull especially when it involves someone so dear to your heart. Year in year out you must have tried every idea you come across and perhaps running out of idea this time, worry less.
Here's a list of popular vendors that can help you pull-up birthday surprises for the one you love;
Kay's Cuisines: a culinary genius, give your loved ones a breath taking and mouth watering birthday surprise by contacting Kay's Cuisines @ +1 (404) 271-5823 or visit www.kayscuisine.com to make your bookings.
Kay's Cuisines is the best you can get in Atlanta, strictly deals on Nigerian cuisines, you should try them out.
Other vendors are:
KFL Events and Surprises: specializes on birthdays, proposals, giftings, children themed parties, bridal showers and picnic. The are located in Jos, the capital city of Plateau state. For more information, please contact +2348149708083 or send a mail to kflsurprises@gmail.com
Surprise Lane: the plane and execute pleasant surprises for birthdays, engagements, romantic dates and welcome back surprises. For bookings contact +2348162187105 or send a mail to ojiulochinenye@yahoo.com
Wow Surprises: is a surprise packaging and delivery company based in Lagos and have services across Nigeria. To have a feel of their package please contact +23407036056112 and contact@wowsurprises.com
Surprise Symphony: plans awesome birthday surprises for your loved ones including parties, weddings and corporate events. Located at Jos, plateau state you can contact +2347036872117
TINAT Birthday Surprises: with location in Abuja provides birthday surprise packages for birthdays, engagements, proposals, parties etc. contact tinatbirthday0021@gmail.com or +2347038670317
Luxury Surprise Planners: is a premium surprise gift delivery company based in Lagos and Abuja Nigeria. Contact details: +2348083399336 email luxurysurpriseplanners@gmail.com
Kaycees_Surprise_Factory: surprise your loved ones in the South-Eastern part of Nigeria on their special day by contacting +2348026943332 or email kayceestoreng@gmail.com
The Surprise Company Abuja: luxury surprise company for birthday surprises, anniversaries, romantic getaways and the likes. Contact +2348078140712 or email thesurprisecoabj@gmail.com now!
Surprise Train: is a budget friendly surprise squad that helps you fulfill the desire of surprising your loved ones. Services include: birthday surprises, surprise proposals, baby shower, surprise package deliveries and lots more. Contact +2348124504774 or email info.surprisetrain@gmail.com
Incredible Surprises: deals on everything birthday surprises including gift packaging located in the Jos area of Plateau State. Contact +2347039386629
So, the question is, are you planning a birthday soon? See a list of ideas on birthday surprises for him and for her