Looking for a birthday surprise for him and for her? See this first
Birthday tricks sometimes are difficult to pull, maybe this is because it's an annual celebration and most times leaves one short of ideas. But then, just as the spring never dries up, the human brain can never go void of ideas. Check this out for a birthday surprise for him and for her.
Hop in as I show you tricks that can make him or her go all gaga for you, lol.
SEE THIS BIRTHDAY SURPRISE FOR HIM
Get a Customized Jersey
This is for the sport lovers, especially the kind of man that loves and craves football. Give him a surprise on his special day by customizing the jersey of his favorite club with his name crested behind.
Believe me, this dude will love you twice as much! Hahahaha.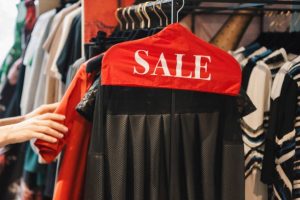 Romantic Getaways
Is there a place that he has been longing to visit? Why not plan a getaway to the place. Depending on the location, you can spice it up by booking a hotel around the area.
Spend days with him there, make sure you give him the treats he deserves. This will make him feel so special.
Give Him a Special Package Delivery
This will definitely sweep him off his feet. Imagine a very busy and stress filled day at work and then you bump into him with all colors of balloons, gift boxes with his colleagues making the cheers and singing all sweet songs of happy birthday.
You've made his day!
Get Together
You should know his cliques, what defines them and the things that they are driven by. Plan a get together, invite his friends and make available all that they'd need – food, drinks, games etc.
Make him feel so special by showering him with all kinds of gifts, also inform his friends to come with a special gift package for his special day. Trust me, this dude will never forget you in a hurry.
In-Home Romantic Dinner
In-home romantic dinner is top notch. Set up candle lights, prepare his favorite meal. Get the atmosphere all glary with his favorite colors glooming.
Get the dinning well decorated with spices of love in form of gift packages. Invite him home, get back here and thank me. Lol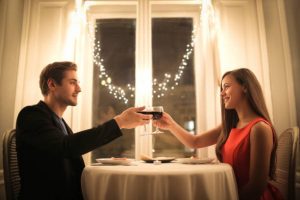 Create a Photo Collage
This involves extra work especially if you are not married yet, surprise him by collating his old pictures, especially those of his childhood.
Make a story out of it, attach them to a beautifully designed album with a short note in the front page.
Say what? Say what? He'll love you always
Make Him a Fabric
A fabric made of African descent will go well for a typical Nigerian man. Make sure that he is not aware of this, get his tailor/designer to make him a wear that he has been longing to have.
To add up to this, get him a matching pair of shoes for the cloth, he'd sure love it.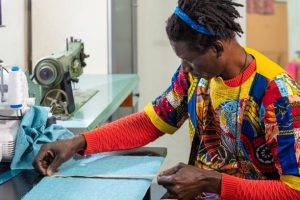 Plan a Gift Box
A gift box filled with his favorites is one way to go. One item most men are fond of is wristwatch. A designer wristwatch should be the center of focus here, then you can decide to include sets of cufflinks, tie, a nice-looking pen and a notepad.
BIRTHDAY SURPRISE FOR HER
Take Her Out for a Makeover
Well, this is the real deal for most ladies now. Before her special day, take keen observation on the best Mua she will like to pamper her face. Surprise her by taking her there for a makeover.
When she's done, arrange a photo session for her. Crown it up with a surprise new dress, a pair of shoe and jewelries.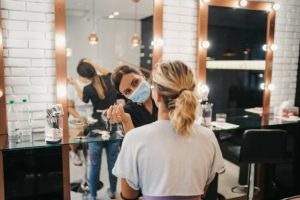 Surprise Birthday Cake
Most ladies are cake lovers, hardly will you come across one that is not. Yes, gifts will do, outings and trips but make sure that there's the presence of a sweet looking cake.
In-Home Romantic Dinner
I mentioned earlier that this is top notch and applies to both sexes. Your lady will love to see that all the while you knew her favorite meal, favorite color and you understand the right way to make her feel good.
A beautiful background music of her favorite artist will do.
Fun day with friends
Perhaps her birthday falls on the day you are having a busy schedule, make arrangements for a fun day with her friends. Provide everything they'd need and make sure you don't forget to send a gift package to her.
Shopping Vouchers
With a shopping voucher, you have given her a one-way ticket to buy anything of her choice. No girl will refuse this and she will forever remember this day.
You can decide to make the voucher two or even more, that way you are not limiting her shopping.
Start With a Birthday Countdown
Nothing makes a woman feel so special than you letting her know that she is the only woman in your life, by publicly introducing her through a birthday countdown on social media.
She will feel beyond special with the awareness that you are concerned about her making her anticipate the surprise package you have for her on her special day.
Get a Vendor Deliver a Gift Basket
Before breaking the ice, you can get a vendor deliver a well decorated gift box to her with more than a handful of the favorite stuff she likes for example jewelries, a pair of shoes, box of chocolates, a card, small birthday cake, a frame of her etc.
Click to see a list of vendors around you.
Go on a road trip
Make plans for a road trip to her favorite location. Make provisions for picnic box, hotel bookings.
Play games, sit at twilight and do the most fun things with her.
Note that, birthdays are not just reminders but are days utilized properly to create the most beautiful memories out of it.
Was this list of birthday surprise for him and for her helpful to you?
If yes, fulfill your desires to get a birthday surprise for him and for her by allowing Kay's Cuisines plan a surprise birthday package.
Kay's Cuisines is a culinary genius, the best you can get in Atlanta. Give your loved ones a breath taking and mouthwatering birthday surprise by contacting Kay's Cuisines @ +1 (404) 27-5823 or visit www.kayscuisine.com to make your bookings.