Afro-jazz, formally known as African Jazz
It is a music genre that originated in African countries. It is a form of Jazz music with African-styled rhythms to it. Afro-jazz is a combination of Jazz improvising different rhythms from Africa. Afro Jazz is further subdivided into other categories such as Afro-Cuban Jazz, Afro- Caribbean Jazz, and so forth.
Afro-jazz made it easier to connect to people through their Language, Arts, and culture. Kind of Music is an Afro-jazz album, highly recommended.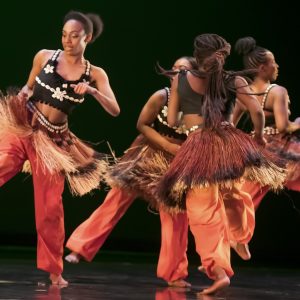 Latin Jazz is one of the most profoundly recognized forms of Jazz music

.
It originated in the late 1920s and 30s as isolated cases where artists such as Jelly Roll Morton put in his Spanish tinge to his musical piano solos and other performances as well.
Gene Kurpa was another musician that included South American rhythms in some of his exceptionally well-written pieces. He performed them across the country in various theaters. Latin pop music of Xavier Cugat was yet another beginning of the Afro-Jazz music genre.
However, the actual birth of Afro-Cuban Jazz can be traced back to Mario Bauza, a renowned trumpeter arranger. Bauzo introduced Chano Pozo with Dizzy Gillispie in the 1940s who were two distinguished music legends of their time.
They teamed up together to produce innovative music before Pozo's death. They were the ones to convince famous musicians such as Machito to use jazz soloists for their performances. 
From here onwards, different musicians took up the challenge of incorporating Afro-Jazz style within their musical pieces and a whole new branch of the music genre came into existence.
Afro-Jazz music has evolved tremendously over the past couple of decades into the music we are now familiar with. The genre is adapted by a variety of African bands throughout the country that come up with their own particular variations of the music. However, the initial roots of a music genre should always be kept intact.
Like all great musicians, Shola Emmanuel understands that originality of a music genre is what keeps a listener glued to their headphones. Emmanuel prides himself in sticking to the basic roots Withwith Afro-Jazz music quickly evolving and new variations coming into the industry.
Emmanuel has equipped himself as a complete musician with years of experience in the music industry and hundreds of performances over the years.
Adapting to a single style of music solely is a trait musicians shouldn't follow as it limits your capabilities and hinders your progress to other styles of music genres.
Shola has fruitful insight into other forms of musical genres and hence understands the interconnections between them. Afro-Jazz is a musical genre treasured by Shola Emmanuel as it brings him closer to his roots while manifesting a truly amazing musical piece.
With years of musical exposure, every Jazz piece composed by Emmanuel reflects onto the listener and truly mesmerizes them. He hopes to take his listeners on a journey of hope and reflection through his music.
Shola Emmanuel has established his reputation in the industry as a technically sound and aesthetic composer taking inspiration from pioneers of Afro-jazz music. If you love Afro-Jazz, then congratulations as you've just landed at the right place; Check out more of his masterpiece